Music From The Heart For The Heart 
NICHOLAS DAVID 
A Soul Man Shaped By The Past, Forging A Path Of His Own Into The Future 
" A mix of the growl of DR. JOHN with the silk of MARVIN GAYE"  - Chicago Tribune                     
"Connected to a history that produced a DYLAN and a PRINCE,      NICHOLAS DAVID strangely remains a kindred spirit with soulful southern singers" - Martin Keller  
You can hear the nurturing root sounds of American R&B, New Orleans Rock 'n' Roll, Country-Driven Gospel and the Soul Music of the Spirit and the Church in Nicholas David aka the Feelin. And if you're really listening, you can hear how David is reshaping the music's past for the ever-present day. Welcome to the guy who magically turned the old school into the new school. 
"This guy sings beautifully. He is really talented, he looks like an eccentric old school watchmaker" - Howard Stern 
"Sometimes David can sound like he's channeling several musicians at once" - Christina Aguilera    
The soulful bearded songsmith known to the world in 2012 as he endured the intense scrutiny of hit-making judges and a major television audience during           "The Voice". Finishing third that year, his riveting performances and his unassuming personal proclamations about faith, family and music--readily set him apart from the pack. He had arrived. Or maybe the big audience and the affirmation of key media he deserved finally caught up to him. 
"Reinventing and evolving each song he sings, David gives songs deeply ingrained in pop culture something new and passionate with each performance" - City Pages 
"Nicholas David's wardrobe is show-stealing: his lavender shoes, pink suit flowing hair, blue blocker grandpa sunglasses, friendship bracelets, rings...." - Rolling Stone  
A Voice Beyond "The Voice". A  Top-Three Finish catapulted David from regional musician to international success. His recordings routinely charted on Top 10 lists for Billboard and iTunes. David and his Feelin Band toured coast to coast headlining and playing support bills with national acts ranging from the Avett Brothers to Rusted Root to the BoDeans to name a few. 
"David and his band exude a more in-the-moment authenticity that sends a clear signal this shit is for real" Glide Magazine 
"Nicholas the family man David and his cohorts plant profoundly deep roots" - Blues Rock Review 
On the road he crossed paths with Devon Allman to which an onstage jam led to an invitation to join the Devon Allman Project on 2018 -  2019  World Tour! Among many notable musicians David met during the 14-month-long-trek across the globe was guitarist and singer Samantha Fish.  That meeting led to an invitation to come to New Orleans and record David's latest release Yesterday's Gone. 
"Genre-blending everything from Blues & Soul to Hoodoo-Hinted Rock, these songs slip stealthily past your emotional defenses and melt your heart" - Rock & Blues Muse 
"A fix of soul-pop grooves" - Americana Highways 
" A blues/southern rock romp that roots fans will love. Genre splicing a little something for everyone into the mix, it's a record his live show is sure to sell as you'll want a little something of this around the house. Solid."                     -Midwest Record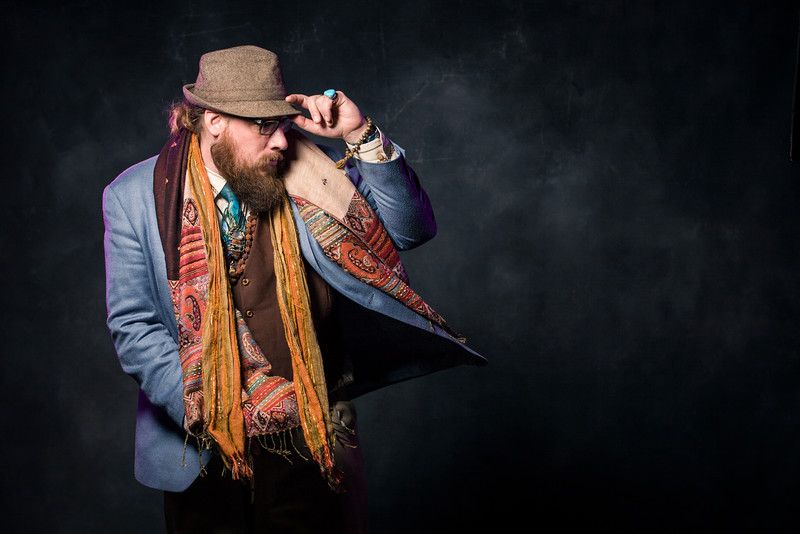 Nicholas David Official:
 Nicholas David  Discography:
~Nicholas David & Dylan Nau - A Minnesota Holiday, Volume 14 -
"Go Tell It On The Mountain" ( 2022 ) 
~Jonathon Long - "Parables of a Southern Man" (2021) 
~Nicholas David - "Waiting" - Single (2020)
~Chad Johnson - "Rolling Heart" (featuring Nicholas David) - Single (2020) 
~Nicholas David - "Yesterday's Gone" (2019) 
~Nicholas David & Andrew Crowley - "House of Fun" - Single (2018) 
~Teague Alexy & Erik Berry - "Irish American" (2017) 
~ Nicholas David - "Look At Me " - Single (2017) 
~ Nicholas David - "With These Hands" (2016)
~Teague Alexy w/ the Feelin Band - "How Lefty Stepanovich Turned Water into Wine" - Single (2015)
~ Gregg Hall - " Gregg Hall Anthology Vol.1" ( 2014) 
~ Holiday Lights - "Vol. 6" (2014)
~Nicholas David - "Make Hope " EP (2014)
~Sounds of Giving (2013)
 ~Nicholas David - "Say Goodbye" EP (2013)
 ~Nicholas David -  "The Complete Season 3 Collection"
     (The Voice Performance) (2012)
 ~Minnesota Beatle Project - "Vol. 3" (2011)
 ~Nicholas David & Dylan Nau - "In Formation" EP (2011)
~ Gregg Hall - " Down Sweet Home " (2010) 
 ~Minnesota Beatle Project - " Vol. 1 "- (2009) 
 ~Nicholas David - "Together We're Stronger" (2009)
 ~Nicholas David - "Oak Chase Way" (2008)
 ~Nicholas David & the Feelin Band - "The Sacred Play of Life" (2008)
 ~Teague Alexy w/ the Feelin Band - "The New Folklore" (2007)
~ Smokin' Bandits - " In The Grain" (2007) 
 ~White Iron Band - "Live at the Cabooze" (2006) 
 ~White Iron Band - "Take It Off the Top" (2005) 
 ~Nicholas David - "Four Legged Light" (2004)
Booking